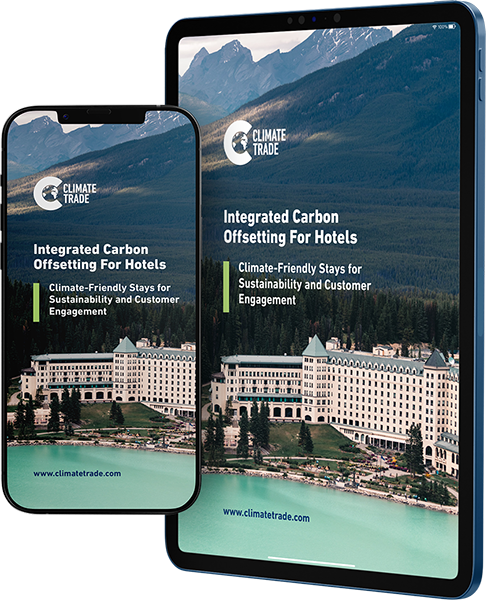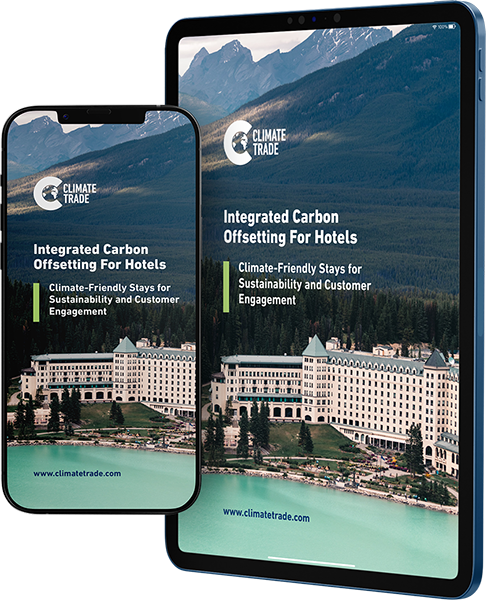 Integrated Carbon Offsetting For Hotels
Sustainability may have been an optional bonus in the past, but as climate change accelerates, it is fast becoming one of the strongest decision factors for tourists: 78% of travelers plan to stay in a sustainable property at least once in the coming year.
To meet these expectations and the goals of the Paris Agreement, the hotel sector needs to act fast and reduce carbon emissions.
Climate-Friendly Stays for Sustainability and Customer Engagement
Ecodesign and green construction materials are set to make the largest dent in the sector's carbon footprint, but zero-emissions buildings are a reality, carbon offsetting will remain necessary for hospitality operators. In this eBook, we look at different integration and product strategies to make carbon offsetting not just a sustainability mechanism, but a tool for increased customer engagement and retention in the hotel sector.
Carbon footprint calculation and annual offsetting
Different options for offsetting individual stays
How to engage customers with sustainability campaigns
Innovative case studies