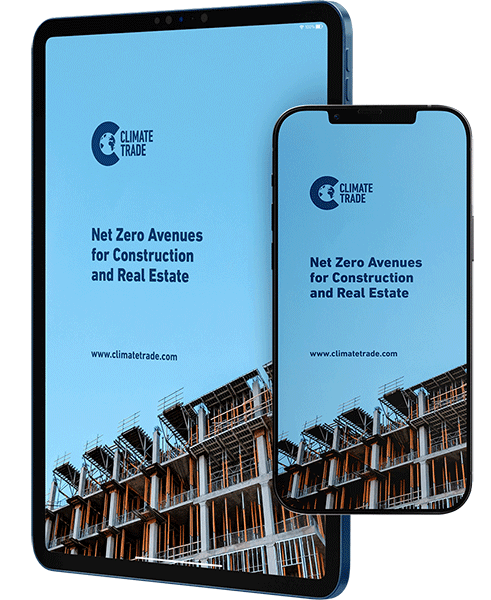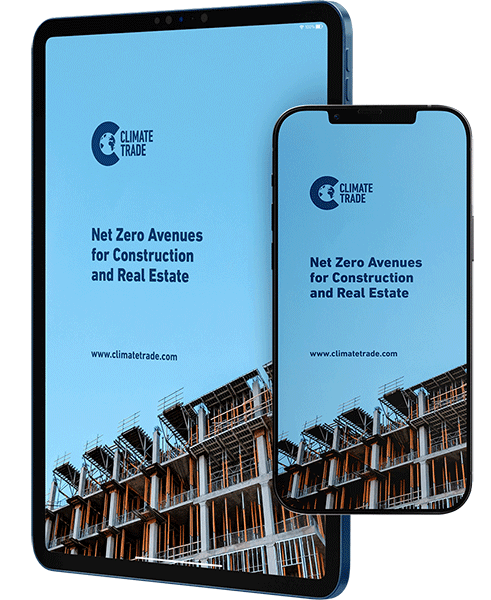 Net Zero Avenues for Construction and Real Estate
Buildings are estimated to generate nearly 40% of global emissions annually. As such, their decarbonization is an indispensable part of the world's decarbonization journey. Choosing more sustainable construction materials and methods, improving energy efficiency and offsetting remaining emissions are just some of the avenues the sector can explore to make its way towards Net Zero.
Calculate, Reduce, Offset the Carbon Footprint of Buildings
This white paper presents best practices for calculating buildings' carbon footprint, selecting sustainable materials and reducing greenhouse gases, as well as for offsetting hard-to-abate emissions transparently and efficiently.
Carbon calculation and life cycle assessment
Cost-effective strategies for emissions reduction
Offsetting remaining emissions on the voluntary market