Learn more about your certificate
Thanks to the partnership between Banco Santander and ClimateTrade, the bank's clients can offset the carbon footprint of their card purchases and utility bills, by buying carbon credits via a new tool available on the website and app.
Here is a brief explanation of the information that you will find on the certificate issued upon offsetting your carbon footprint from your Banco Santander account.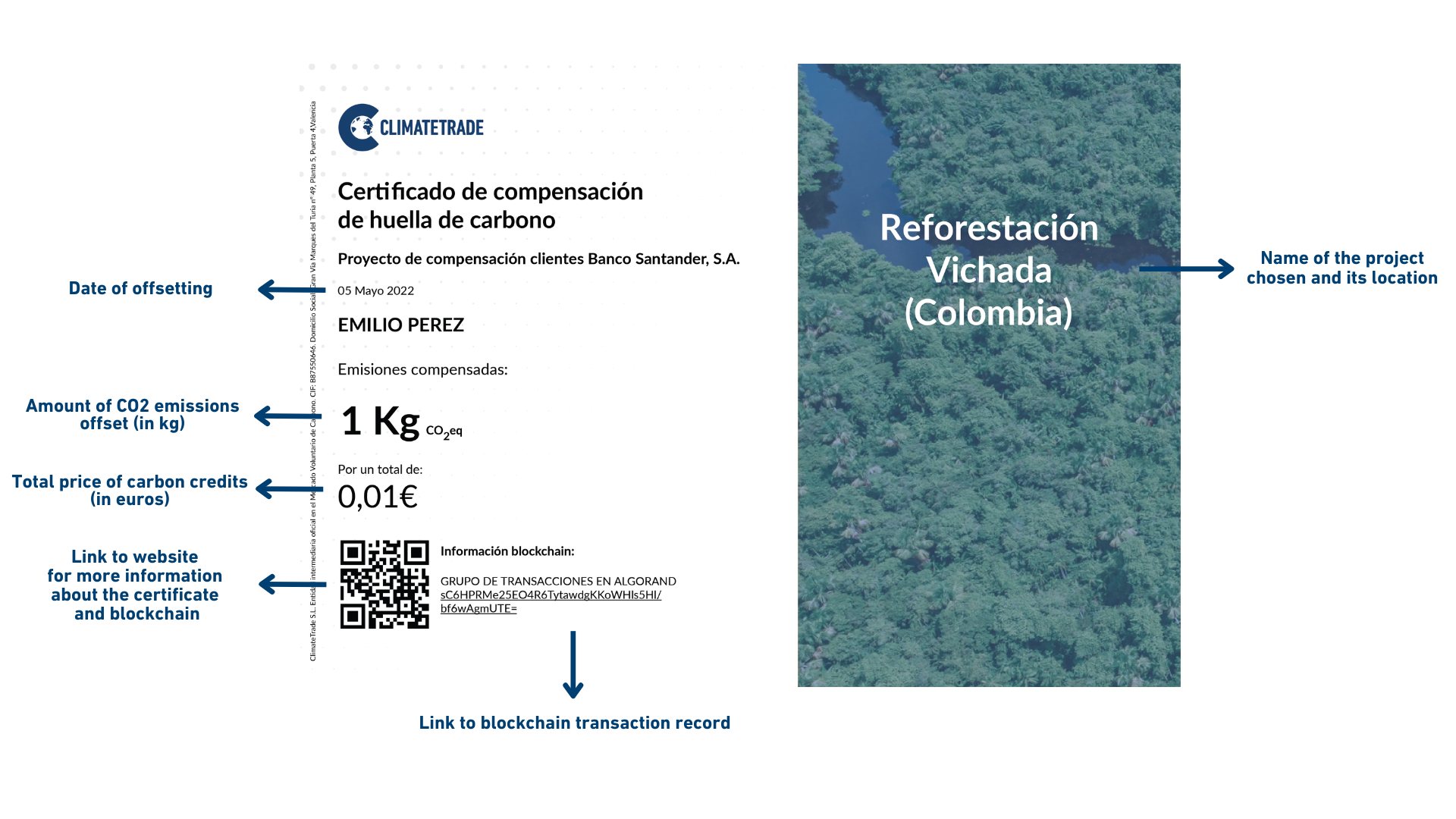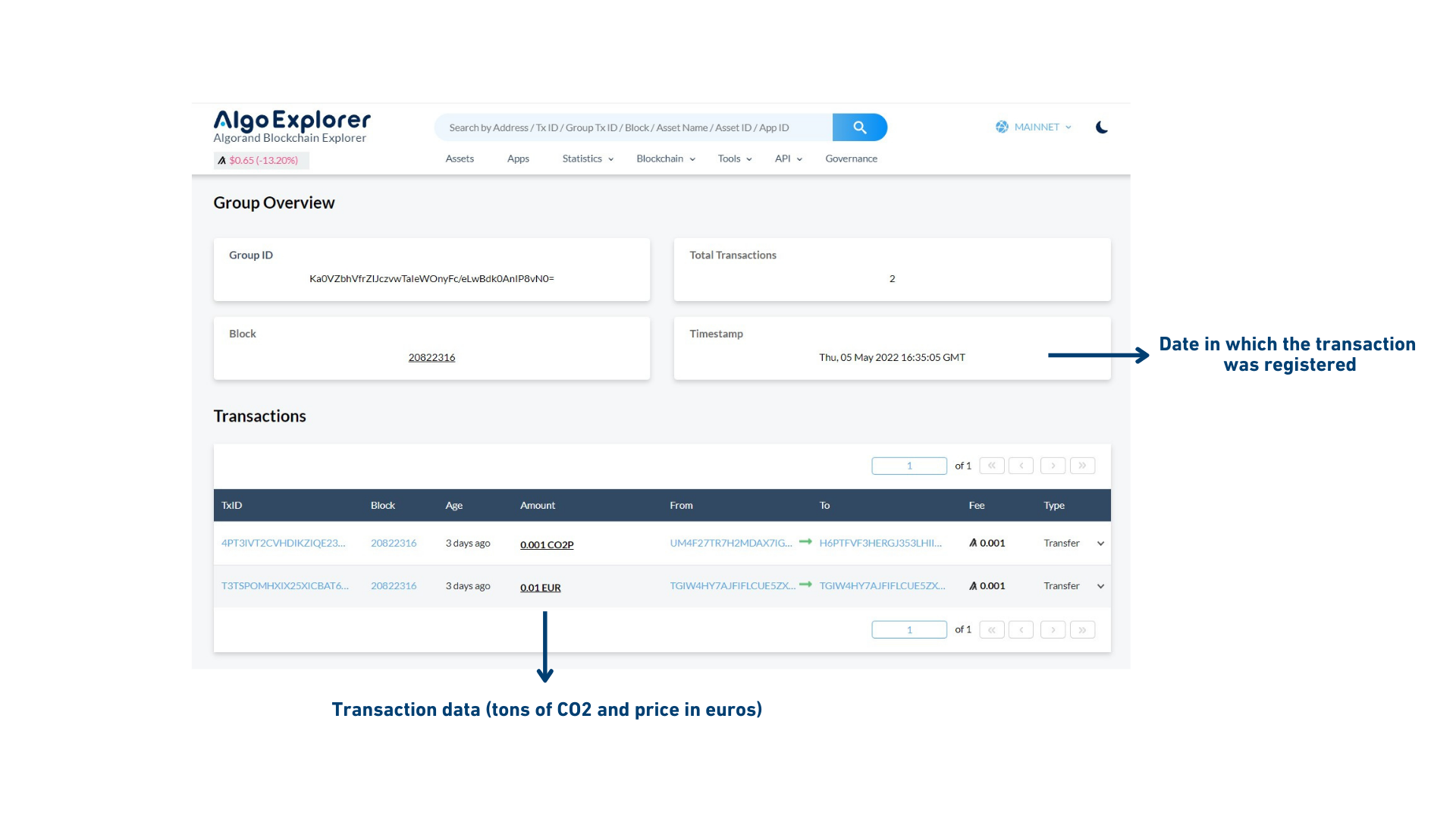 Blockchain Technology
The purchase of carbon credits to offset your emissions was done through blockchain technology, which ensures the security and transparency of the transaction.