It is time to take action against
climate change.
Take control of your company's carbon emissions. Become carbon neutral and do your part for the health and well being of the planet.
We help you offset your carbon footprint and combat climate change in the most effective and economically efficient manner with our innovative digital solutions.
Blockchain Technology to Offset Carbon Footprint: Full Traceability
We use blockchain technology to provide you with full transparency on the carbon offset projects you choose to support, and ensure they abide by a verified carbon standard.
Our BLOCKCHAIN technology provides:

Transparency
Each carbon offsetting transaction and its associated value are visible to anyone who has access to the system.

Speed
Provides faster transactions and quick cancellation of carbon credits from our offset project portfolio.

Cost reduction
Eliminates the need for intermediaries or "brokers", allowing you to manage your carbon offsetting strategy in the most cost-effective manner.
The marketplace where you can directly offset the carbon footprint of your organization, combating climate change in the most efficient way. Select the most suitable carbon offset project from the many available, all of which follow quality assurance standards. Get personalised access to all transactions in your own account.
What our clients say
about us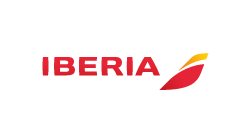 "Within the "Hangar 51" start-up acceleration program promoted by our IAG group, we developed a carbon footprint offset project for Iberia's clients. ClimateTrade's professionalism and dedication were key to carrying out this initiative in just 10 weeks."
SUSTAINABILITY MANAGER, IBERIA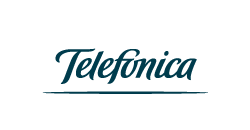 "Companies not only have to offer the best products and services to their customers, we have to do it while taking care of the ecosystem that surrounds us. ClimateTrade allows us to make it happen: thanks to them, we can be an active part of the change, combining our commitment to our customers and to our planet through the most innovative technology."
HEAD OF BUSINESS ANALYSIS, TELEFÓNICA GROUP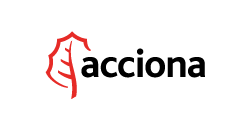 "Acciona is committed to digitization, innovation and sustainability, so the interest in promoting platforms such as ClimateTrade, a pioneer in taking advantage of Blockchain technology in the development of this type of digital platforms for the sale of carbon credits, is a logical consequence. Thanks to the marketplace, our processes are simplified and we can now help more companies offset their carbon footprint and share with them the global fight against climate change."
Do you own an environmental project?
We work with the leading and most reputed projects across the globe, including those accredited by the Gold Standard and the Verified Carbon Standard. If you are interested in becoming our supplier, contact us in order to validate your carbon offset project and upload it to our platform.
The latest IPCC assessment report reminds us that we need to do much more this decade if we are to limit global warming to 2ºC, and presents the most efficient avenues to meet our climate goals: phasing out fossil fuels and using carbon removal methods in hard-to-abate sectors.
When it comes to climate action, everyone knows we need to reduce our carbon footprint. But what about other greenhouse gases?
March is the month of SDG 6 - clean water and sanitation. Access to safe water is crucial for human health, but do you know how this issue relates to climate change?