Offset the carbon of your products and services thanks to our API

Concern for the environment is not something exclusive to companies, but also to their customers. To help you in this management, we have developed an API that allows us to offer you this carbon footprint compensation service in a simple and transparent way.
How does it work
1. During the user's purchase process, the exact carbon footprint generated by the product or service is calculated.
2. The user obtains the cost of this footprint, being able to decide with which projects he wants to compensate it.
3. At the end, the user automatically receives in his e-mail a nominative certificate with all the information about the project..
Dashboard
Monitoring and controlling the transactions carried out is really easy thanks to our personalized dashboard. In this way, quality information and data are obtained for the non-financial report, being able to develop a transparent communication strategy towards clients and investors.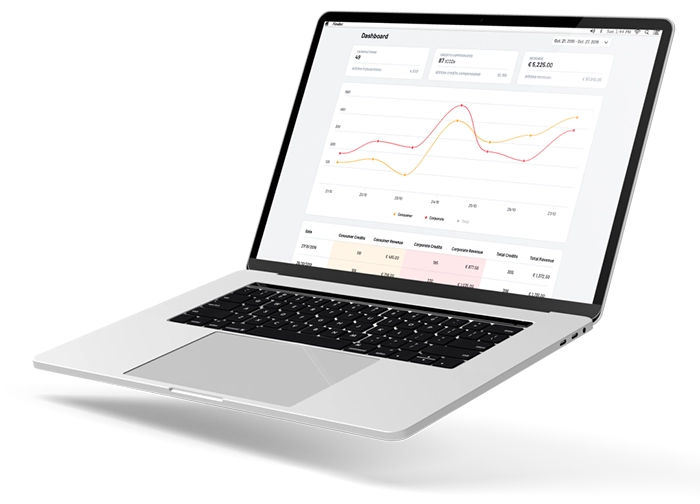 The ClimateTrade Widget removes the complexity of carbon offsetting. It can be easily customized and integrated into any commercial transaction platform to give customers visibility on the carbon footprint of the product or service they are purchasing, and offer them the option to offset emissions at check-out.
Quick and easy to integrate, which makes it particularly suitable to SMEs or organizations with limited IT resources.
Automatically calculates the carbon footprint of the products or services on offer and presents it to the end buyer, allowing them to offset it
Allows organizations to sell carbon-neutral products and services, because every business, no matter what size, has a part to play in achieving a net zero world.