After having conducted a comprehensive assessment for several carbon sink solutions, ClimateTrade has finally decided that HEMP is the best innovated Nature-based Solutions (NbS). In partnership with Made In Hemp, from the technical side, Woodna Maderas Naturales, from the operational side, and for the analysis and test we are working with CETIM (Materials Technology Center), together, we have undertaken the first trial during 2021 in Galicia, Spain.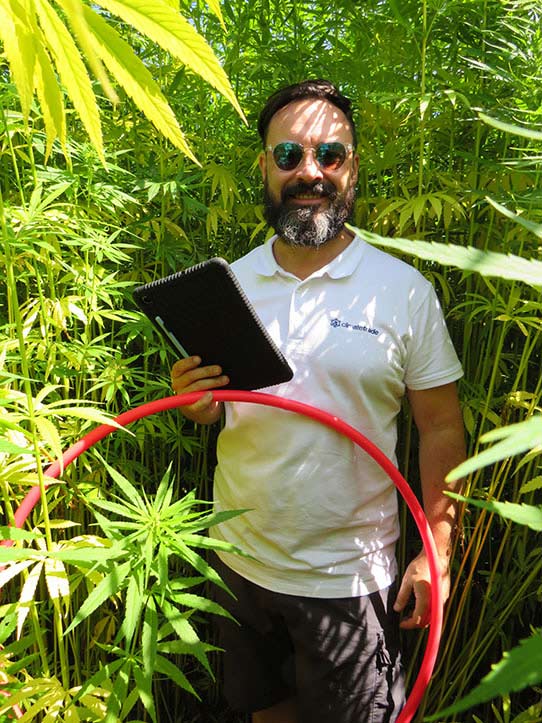 ClimateTrade has opted for the Hemp Carbon Removals because we consider that they are a great opportunity to return wealth to rural areas and strengthen the social fabric, by being able to generate economic and ecological benefits through the agriculture of this new industry that regenerates the soil and can efficiently replace the materials derived from oil, cement and plastics among others.
Thanks to biomaterials derived from hemp cultivation, we are also committed to carbon in setting (Carbon in setting is an innovative mechanism to reduce emissions while boosting business value) of our customers' Scope 3, reducing net greenhouse gas emissions both through carbon capture and avoided emissions from products such as 'hempcrete' (hemp cement) for the construction industry or 'hemp packing' (hemp packaging) for the sales industry.
In this first test plot, installed on the farm of the company Woodna Maderas Naturales in the municipality of Arzúa (Galicia), is characterized by having a humid temperate Atlantic climate not being necessary irrigation, we have planted two varieties of hemp registered in the European Union catalog with high potential for biomass production, with the aim of measuring carbon in total biomass.
The test has been structured in strips where the varieties alternate with unplanted areas and with a total area close to half a hectare. This pilot test has been done following an experimental design that allows comparing hemp varieties in different environments and agroecological models. Following standard measurement methodologies, we manage to generate reference data that serve to monitor in the long term the ecological and climatic benefits generated by hemp.
During the growth period, from late May to early September, we have conduced monthly monitoring of the plantation, by measuring number of plants, high and thickness in a designed area, and finally, before harvest, we have collected representative samples to measure carbon in total biomass. Currently waiting to get analysis results from CETIM.